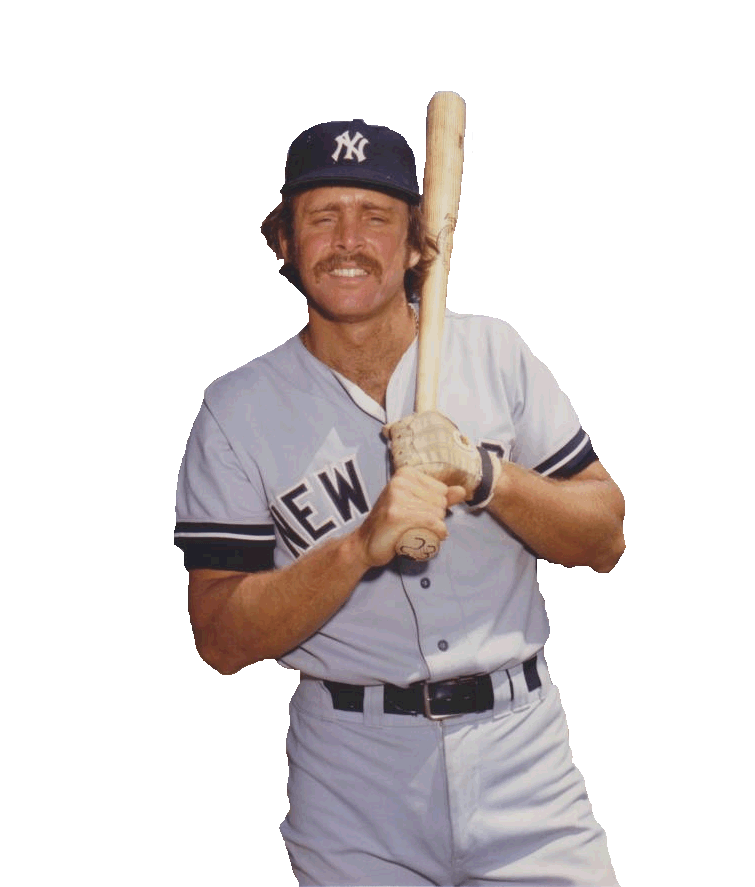 MLB Debut Sept. 10th 1969
NY Yankees (69, 71-76)
Chicago White Sox (78)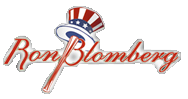 "Competing in sports has taught me that if I'm not willing to give 120%, somebody else will."

Ron Blomberg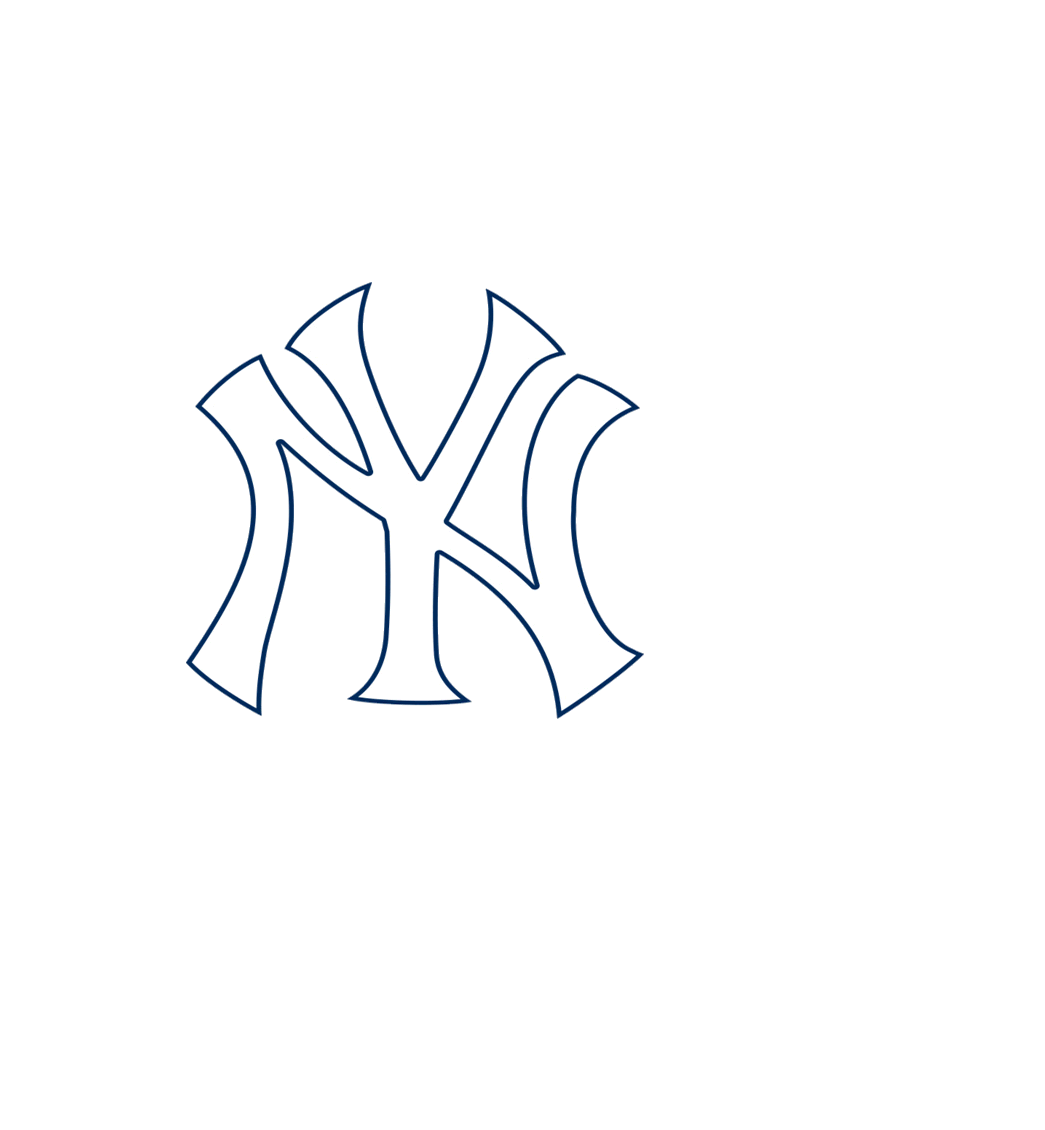 LONG SLEEVE CAPTAIN HOODIES
We now have great Captain Long Sleeve Hoodies in our store as a way to help Ron and his efforts to get The Captain into the HOF.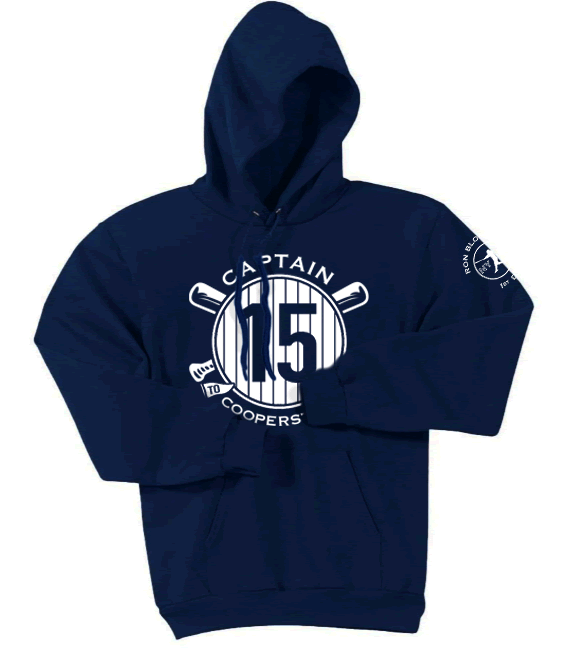 LONG SLEEVE CAPTAIN T-SHIRTS
We now have Captain Long Sleeve T-Shirts  in our store as a way to help Ron and his efforts to get The Captain into the HOF.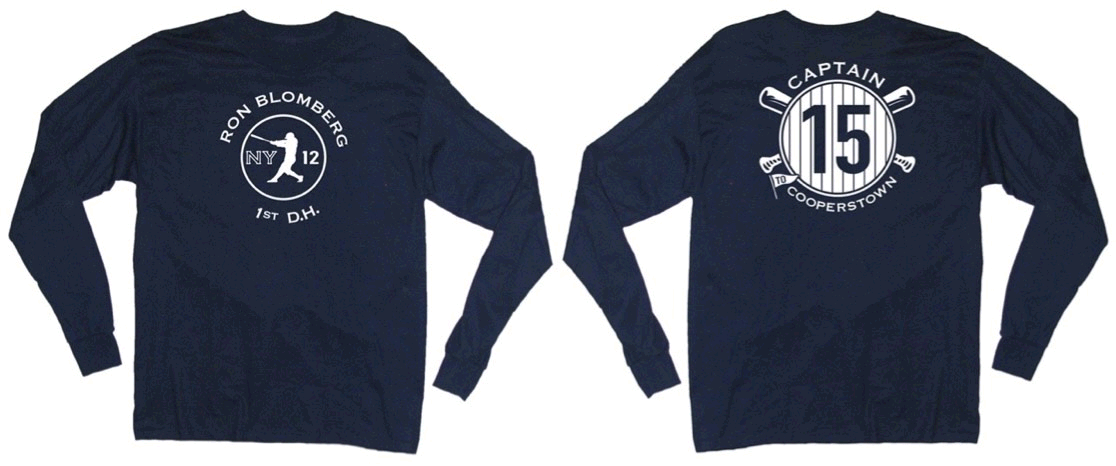 THE CAPTAIN

Ron is on a mission to bring Thurman Munson into the halls of Cooperstown and be immortalized amongst the greats. 

Thurman was Ron's close personal friend and nothing is more important to Ron than to see him in the Hall Of Fame.  Ron along with many great fans will boost the charge and do whatever humanly possible to make this happen.

Show your support and love for this mission with a shirt personally designed by Ron and his team.  We are team "Boomer" on a mission and if we work together we can make it happen.  The shirt can be purchased autographed or unautographed. 

We are offering a discount with the Hall Of Fame package so you can have one shirt autographed to keep and one to love.


THE CAPTAIN T-SHIRTS OFFER
NOW AVAILABLE
THE CAPTAIN & ME
The deeply personal story of a friendship between two teammates, and of a human bond which ultimately transcends the game itself. 
As back-to-back No. 1 draft picks for the New York Yankees, Ron Blomberg and Thurman Munson made for an odd couple. One was a good-looking, gregarious kid from Atlanta who cheerfully talked anyone's ear off at the slightest provocation; the other was a dumpy, grumpy dude from the Midwest rust belt who was about as fond of making idle chit-chat as he was of shaving.  
Despite the surface differences, the two men would form a close attachment as they ignited a youth movement with the 1970s Yankees. Now, over 40 years after Munson's shocking death in a plane crash at age 32, Blomberg opens up to author Dan Epstein about the beloved Yankees captain in an extraordinary memoir that reaches far beyond baseball.  
By turns hilarious and heartbreaking, The Captain & Me shares tales of clubhouse hijinks during the infamous Bronx Zoo era, adventures on the road, and even rubbing shoulders with mobsters. Blomberg also offers a fascinating glimpse into baseball history, including the first-ever strike and lockout, the escalation of the Yankees–Red Sox rivalry, and the start of full-scale free agency.  
This illuminating remembrance of Munson is filled with untold stories about his analytical-yet-hard-nosed approach to baseball, as well as his kindness and generosity off the field. 


RECEIVE AN AUTOGRAPHED COPY AND ADD A PERSONAL INSCRIPTION WHEN CHECKING OUT.

BUY AN AUTOGRAPHED COPY HERE $48.00
Read Boomer's Story
On April 6, 1973, Ron Blomberg took a swing at home plate that changed baseball history. Through a quirk of fate the young Jewish Yankee became the first designated hitter to play an MLB game. At the time, George Steinbrenner had just taken control of the Bronx Bombers, the National League was still refusing to adopt the DH rule, and New Yorkers were pinning their hopes on a new generation of players.

In this heart-warming autobiography, now in paperback, Blomberg relives the moment that made his career and the countless experiences before and after that helped boost him to legendary heights.

In Designated Hebrew, Blomberg recounts a time when baseball and America itself were changing. Before Blomberg arrived in New York, the Yankees only employed three Jews in the entire organization. Though his career goals were eventually thwarted by injury, Blomberg still represented hope and pride to millions of Americans across the country.

This unforgettable story is the journey of one man as he learns to balance life, religion, and ultimately, baseball.
Buy an AUTOGRAPHED COPY